Suppliers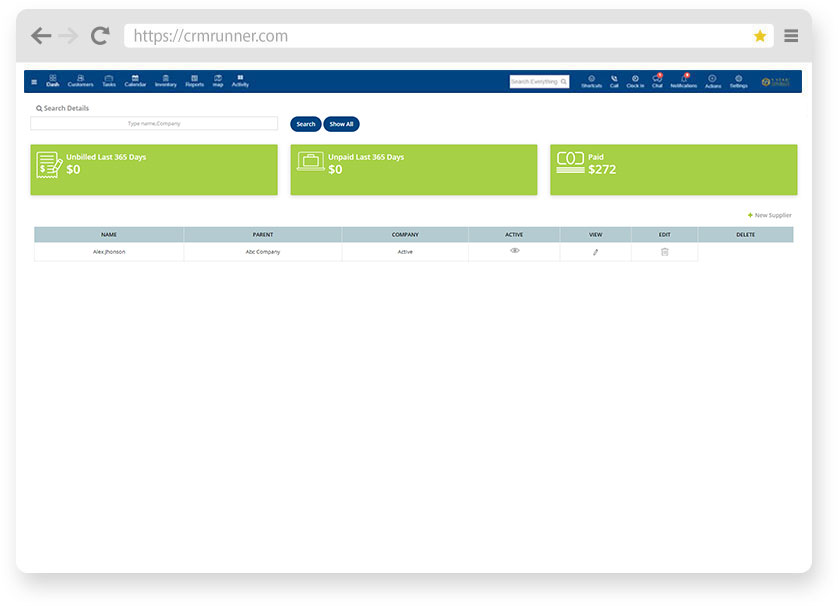 Tracking suppliers by details of pricing or items is now possible with CRM RUNNER.
You can also prioritize your choice by rating them so that you know where to look for next time without any delay.
Supplies are a crucial component of businesses that have field-based operations that have to continue to flow in.
CRM RUNNER allows you to track suppliers of different categories and products at different locations.
You can trace them back easily by pricing or items purchased for your next requirement.
Rating your suppliers also helps you in making quicker and better choices even in the face of any sudden or immediate supply need.
Bring together different parts of your operations seamlessly with the simple to use CRM RUNNER.