Quizzes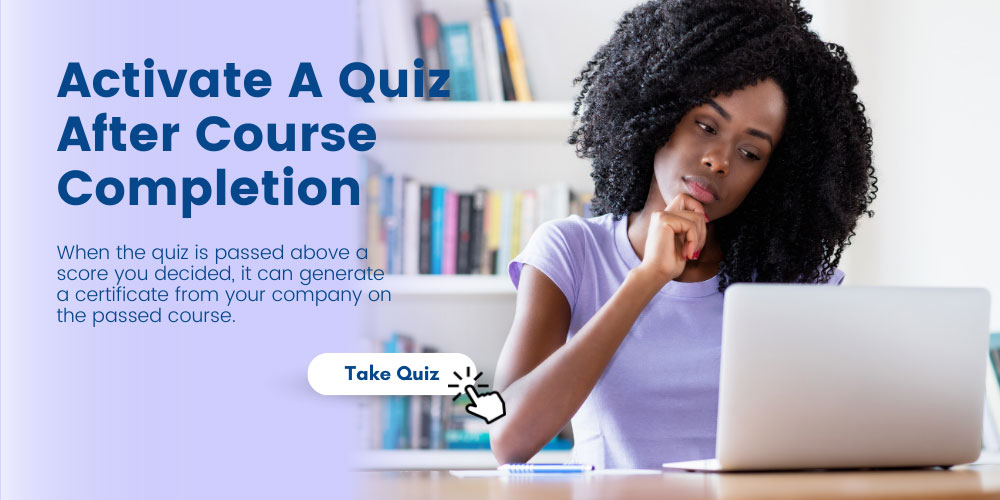 You can now activate a quiz for your employees when a course is completed to get their score result.
If you sell your courses online with our courses module you can activate quiz for your customers as well.
When quiz is passed above a score you decided, it can generate a certificate from your company on the passed course.